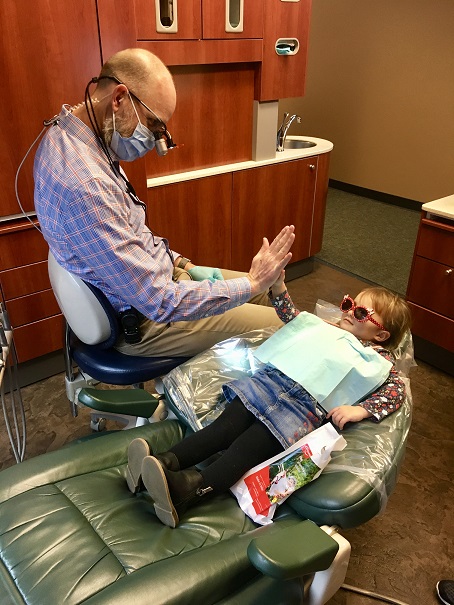 The new year is fast approaching (can you believe it?) and we are so excited for a fresh start. Each year gives us the chance to be better, whether that's in our personal lives, at work, or both. One of our favorite parts about this season is the opportunity to set new goals for ourselves. Without setting achievable goals, we don't grow. It's so important to challenge our comfort zones, step outside of them, and see what we're capable of. More often than not, we amaze ourselves at what we can do!
Our strategy for goal setting is to make SMART goals: specific, measurable, achievable, relevant, and time-bound. We believe in aiming high, dreaming big, staying accountable and most importantly, never giving up. Dr. Dave and Dr. Tom both plan on expanding their horizons next year and continuing to find ways to incorporate technology into dentistry. We always want to make sure we give you the best possible experience.
Outside of the office, Dr. Dave is hoping to run his first 200-mile race in 2019! What an achievement that will be. He will also be attending the International Dental Show in Cologne, Germany in the spring. Dr. Tom is looking forward to visiting Okinawa with his family.
In preparation of everything we want to achieve next year, we've been making the very best of the last month of 2018. So far we've raised $300 for Refuel Washougal, a non-profit organization that provides meals for the hungry in our community. We've also given away tickets to the Blazers and we donated a tree to the Festival of Trees to raise money for the Washougal Schools Foundation. Up next, Santa will be visiting our office on December 18th from 5:30 pm -7:00 pm so be sure to swing by!
Our office is excited to keep celebrating the holidays together with a trip to Top Golf in Hillsboro where we'll enjoy dinner, golf, gifts, and lots of laughs with people we love. We hope you're all having a great December and hope the new year brings you nothing but great things! Merry Christmas, everyone!