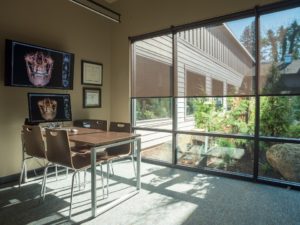 Happy April everyone! With Easter, Earth Day, and the return of baseball season all happening this month, it's an exciting time of the year. We've got a lot going on and wanted to share what's happening this month with you!
No matter how you celebrate, we hope everyone had a pleasant Easter Sunday filled with friends, family and of course, delicious food. Our office is particularly fond of Easter candy and we won't ever say no to chocolate of any kind. In fact, we keep a jar full of it in our staff room all throughout the year!
The sun has been shining more often around here which means we all get to resume our outdoor activities. A lot of our younger patients are about to be busy with baseball pretty soon, and we're excited to cheer on all of our East County Little League players this season! Our favorite sunny day activities include heading to the mountains for a nice hike or taking a drive to the coast for a walk along the beach. When we have so many gray days in the Pacific Northwest, we like to soak up as much vitamin D as we possibly can.
Speaking of being active, Dr. Dave is on the waiting list for the Mountain Lakes 100-Mile Race this month. He's currently holding strong at number 66 on the list so cross your fingers that he keeps moving up!
April 22 is Earth Day and we'd love to see all of our patients participate in any way they can. We only get one planet, so it's important to take good care of it! An easy way to live a more eco-friendly lifestyle is to recycle. We recycle a lot at the office and after doing a bit of research, we discovered that so many more items are recyclable than we knew. We also cut out plastic water bottles in our lobby and reduced the amount of electricity that we use. Those nice big windows in our new office sure help cut down on lighting costs!
Any movie fans out there? There have been lots of great movies out in the theaters this year. If you've heard The Greatest Showman soundtrack blasting in our office, that's because Dr. Dave and Dr. Tom are big fans. For their all-time favorites however, Dr. Dave loves the Lord of the Rings trilogy and Dr. Tom is fond of Big Fish. What movies have you been loving this year?
We hope April treats you well! Let us know how you are spending the sunnier days next time you're in the office.